OFIS arhitekti / architects / architectes / architekten / architetti / 建筑师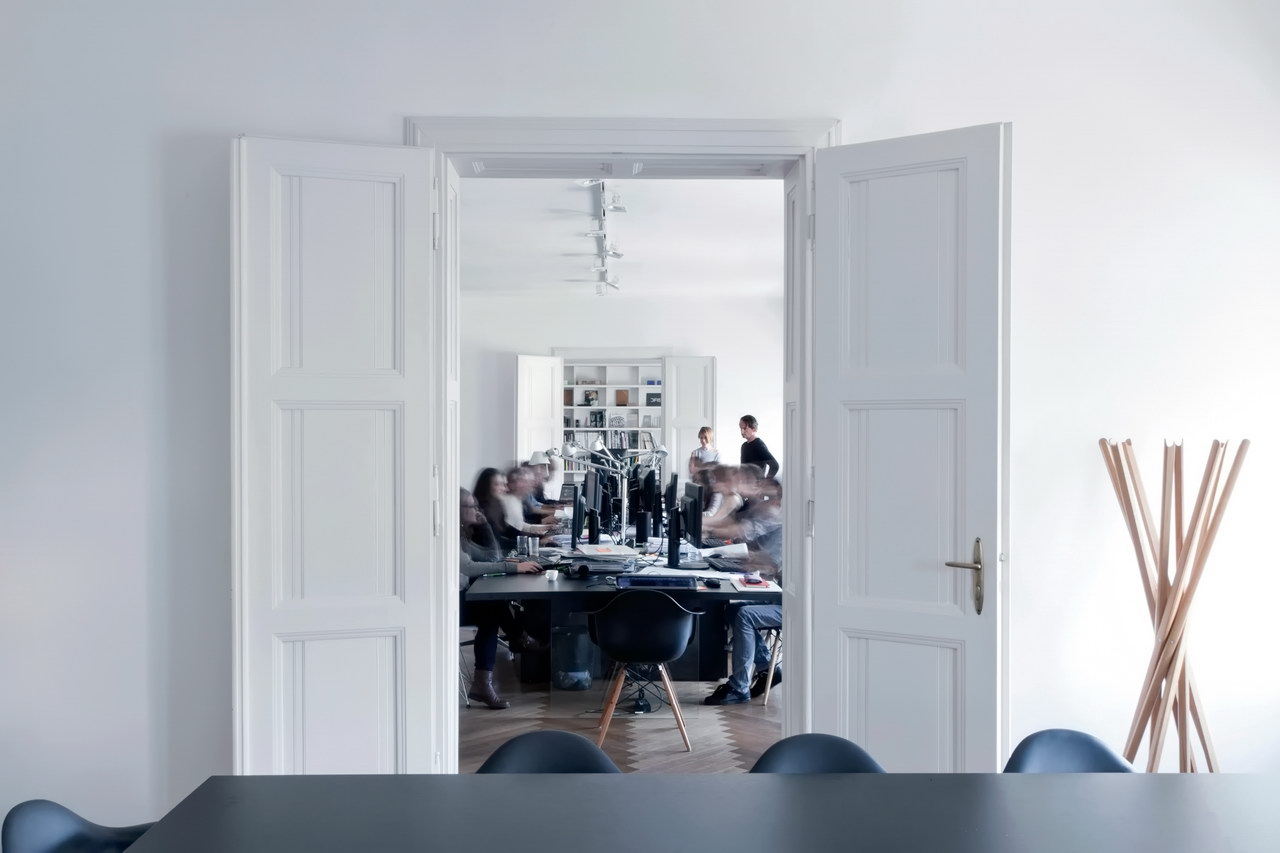 Based in Ljubljana by Rok Oman and Špela Videčnik (1996)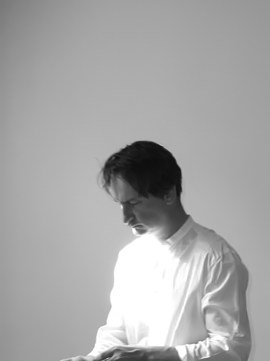 Rok Oman

(born 1970) studied architecture at the ljubljana school of architecture
(grad.1998) and at the Architectural Association in London (grad.2000)

Currently teaching on Harvard GSD, Boston, MA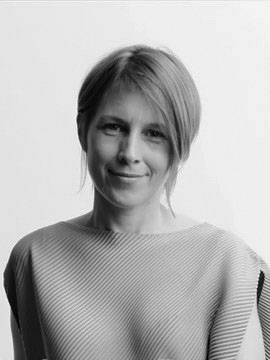 Špela Videčnik

(born 1971) studied architecture at the ljubljana school of architecture
(grad.1997) and at the Architectural Association in London (grad.2000).

Currently teaching on Harvard GSD, Boston, MA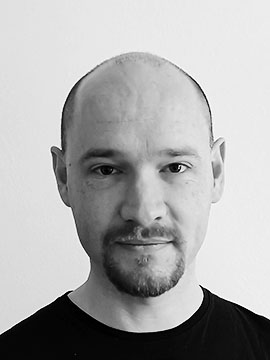 Andrej Gregorič

Senior Construction Engineer and project leader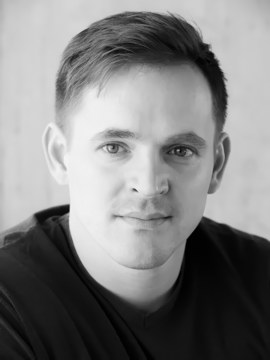 Janez Martinčič

Senior Architect and project leader
Katja Govednik

Senior Landscape Architect
Urška Dirjec

Senior Architect and project leader
Rok Vrenko

Project architect
Mojca Bek

Junior project architect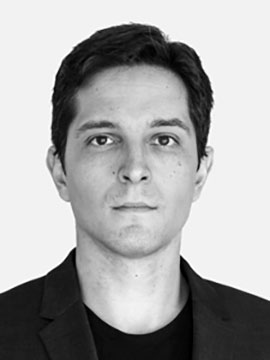 Jose Navarette Jiménez

Project leader
Sanel Fazlič

Project team
Laura Martinez

Project team
Tjaša Tušar

Project team
Dragana Dorcic

Project team
Saima Iqbal

Project team
Urska Linda Beuermann

Project team
SELECTED AWARDS
2019
Häuser Award, special mention, 3 Shoebox House, Germany
Mies van der Rohe Awards 2019 , nomination for Glass House
Mies van der Rohe Awards 2019 , nomination for 3Shoebox House
Mies van der Rohe Awards 2019 , nomination for Winter Cabin on Mount Kanin
2017
Tourist architecture recognition, Slovenia for Alpine Barn
Mies van der Rohe Awards 2017 , nomination for Alpine Shelter on Skuta Mountain
Constructive Alps Award, finalist for Winter Cabin Kanin
2016
Core 77 design build award, USA for Alpine Shelter
2015
AIA New England design award, Boston, USA for Alpine Shelter
2014
Archidesign Club Award, Winner for Paris Student housing, Paris, France
2013
Golden Pencil Award 2013 , Space Habitable Wheel , Ljubljana , Slovenia
Mies van der Rohe Awards 2013 , nomination for Space Habitable Wheel
Plecnik award , Space Habitable Wheel , Ljubljana , Slovenia
2012
Platinum Pencil 2012 , Award for extensive architectural achievements, Ljubljana, SI
Trend Awards, Space Wheel Museum, Ljubljana, Slovenia
2011
Mies van der Rohe Awards 2011, Nomination for Farewell chapel
2010
Chernikhov prize 2010 , selected nominee , ICIF , Moscow , RU
Building of the year 2009 , Religious, Farewell Chapel, ArchDaily
2009
IOC/IAKS silver medal for footbal stadium maribor, Germany
Mies van der Rohe Awards 2008, nomination for footbal stadium maribor, selection
Mies van der Rohe Awards 2008, nomination for shopping roof apartments
Mies van der Rohe Awards 2008, nomination for hayrack apartments
2007
Mies van der Rohe Awards 2006 , nomination for housing on the coast
TREND award for design, ljubljana, slovenia
2006
European grand prix for innovation awards, Monaco
Bienal miami 2005 . honors for villa under-extension, miami, USA
2004
ar+d awards - for the city museum, london, UK
2001
Young architect of the year . winner, yaya, london, UK
2000
Piranesi award for housing block in koseze, piran, SI
SELECTED EXHIBITIONS
2018
London Design Festival 2018, Living Unit, London, UK
2016
Cite de l architecture & du patrimoine, Paris
2014
«Housing in Extreme Environments Harvard GSD » Boston, USA
14th Inernational Architecture Exhibition Biennale, Venice, I
Gallery of Architecture, Brno, CZ
2013
«Batimat In Situ» Paris Nord Villepinte, France
«OFIS_open files» Jaroslav Fragner Gallery, Prague, CZ
«Habitat étudiant projets d'avenir» Pavillon de l'Arsenal, Paris, F
2012
«Exhibition_OFIS_2002-12 Inspiring limits» Architectural Museum Wroclaw, P
«Exhibition_OFIS_2002-12 Inspiring limits» Ostrava, CZ
2010
«150 pieces of architecture 21th century Paris» Paris, France
«Bielefeld Kunstverein» Biel, D
2009
«Festival Visions», Paris, France
«Towards a new social housing», Paris, France
2008
«Collectif», Bordeaux, Paris, France
«1.Moscow Architecture Biennale», Moscow, RU
«DRL 10», Architectural Association, London, UK
2006
«london architecture Biennale», London, United Kingdom
«emerging identities-east», Deut.Arch.Zent. DAZ, Berlin, D
2004
«AR+D awards», RIBA, London, United Kingdom
«collage europa» , NAI , rotterdam, Netherlands
«The Venice Biennale-Metamorph», arsenale, Venice, Italy
«1st architecture biennale Beijing», Beijing, China
«sixpack» , 6 arch. Slovene offices
2003
«ofis-play», RPI, New York, USA
2002
«mega», with alan hranitelj, kunstler haus, Vienna, Austria
SELECTED LECTURES
2019
Bauhaus University, Weimar, DE
Future Architecture, MAO, Ljubljana, SI
2018
IE School of Architecture & Design, Madrid, ES
London Design Festival 2018, London, UK
Casabella Formazione, Casabellalaboratorio, Milano, I
2017
Days of Oris, Zagreb, HR
2016
International Architecture Forum, Hamburg, DE
Eero Saarinen honorary Lecture, Helsinki, FI
Cite de l architecture & du patrimoine, Paris, F
AAP Cornell University Rome, I
Ecole Nationale Supérieure d'Architecture de Paris-Val de Seine, Paris, F
ICS Stuttgart, D
2015
Housing in Extreme Environments, Harvard GSD, USA
Alaska design forum, Fairbanks, Juneau, Anchorage, USA
2014
Politecnico di Milano, Milano, IT
Cologne Faculty of Architecture, Cologne, D
Design and Architecture Faculty Coburg, D
Finland Architectural Association, Helsinki, FI
2013
Architour, Tongji University, Shanghai, CHN
Academy of Arts, Architecture and Design, Prague, CZ
Festival of Architecture Minsk, BLR
2012
Architectureworld, Frankfurt, D
2011
Belgrade Design Week, Belgrade, RS
2010
Territories of Urbanism : Urban Design at 50, Harvard GSD, USA
master in collective housing, E.T.S.A.M, Madrid, ES
Politecnico di Milano, Milano, IT
Bilbao Exhibition Centre, Bilbao, ES
2009
International conference Cuore Mostra, Bologna, IT
Days of Oris 09, Zagreb, HR
Bergen Association of architects , Bergen, NO
master in collective housing, E.S.T.A.M , Madrid, ES
2008
Coup de Des, fundacio Mies van der Rohe, Barcelona, ES
Moscow biennale, Moscow, RU
Banff session, Banff, CA
Architekturzentrum Wien, Vienna, AT
2007
project arts centre, Dublin, I
ETSAM, Madrid, ES
Architektur.forum, Biel, CH
2006
ETH Zurich, CH
GG lecture series, COAC, barcelona, ES
2005
festival d.architecture, liege, BE
RIBA, london, UK
2004
University of beijing, beijing, CHI
2003
RPI, New york, USA
2002
Academie van Bouwkunst, amsterdam, NL
TU_Vienna university, vienna, A
2001
Academy Karslruhe, Karlsruhe, D
RIBA, london, UK
DESIGN TEAM AND COLLABORATIONS
2018
José Navarrete Jiménez
Katja Govednik
Mojca Bek
Nejc Kugler
Ana Skobe
João Brás
Urška Turk
Simona Rozman
Monica Gonzales
Mateja Obid
Arancha García-Quijada García
Lise Chemin
Roberta Gravina
Ewa Tomczyk
Matej Kranjc
Vladislav Bondarenko
Damir Hutinović
Tereza Mirska
Sanel Fazlić
Anna Longauerová
2017
José Navarrete Jiménez
Katja Govednik
Sara Carciotti
Mojca Bek
Viktoria Dimitrova
Marianagela Fabbri
Filomena Zegarelli
Mensura Požek
Agnieszka Sukienniczak
Andrea Fűlőpová
Yelizaveta Smalonskaya
Jakub Chalupek
Barbora Kubíčková
Justyna Chowaniec
Urška Turk
Andreja Bojkovska
Maruša Pintar
Sandra Boštjančič
Nejc Kugler
2016
Maria Della Mea
José Navarrete Jiménez
Sara Carciotti
Zhonghui Zhu
Marta Kulawik
Joanna Basek
Maruša Pintar
Alexandra Volkov
Ondrej Kralik
Nicola Delre
Alvaro Ramos
Katharina Felix
Ariane Micard
Fan Chang
Viktoria Dimitrova
Lucas Blasco Sendon
Mariangela Fabbri
2015
tomaz gregoric
tomaz cirkvencic
maria della mea
robert janez (ljubljana - paris)
elisa ribilotta
jade manbodh
andrea capretti
francesco pinat
vincenzo roma
chiara girolami
sam eadington
perrine chabance
fernando costa pereira
aliaksandra dalmateva
joanna basek
alvaro ramos
anastasia barasheva
nicola delre
marta kulawik
alexandra volkov
2014
maria della mea
rok gerbec
paloma rubio
antonio rodriguez
bea rodriguez
darko Ivanovski
michele albonetti
lorenzo conti
eva toom
diego umari
vanessa abram
soo woo
hao lin
jamie lee
polina isyanyulova
catalina severin
alex manecan
lukasz czech
katarina lampic
marco basciu
grega valencic
dani kaludjerovic
dora kljenak
roberta costa
selasi setufe
istvan jenei
mariarosaria ritonnaro
olivia kempf
gozde okyay
marta vela ibanez
2002-2013
janja del linz
claudio tombolini
giuliana fimmano
maria gonzalez oyonarte
patrick chiara
tanja veselic
daniel muniz dominguez
patrycja majewska
kyle zook
antonia vuletic
nika zufic
estefania lopez tornay
william gibson
marija barovic
lorna jackson
zuzana hartlova
rita dolmany
andrea treleani
andrea bernocco
natalija sarlija
slavena polic
galina baleva
vlad andrei popa
ioan catalin ralea-toma
jagoda grzelak
pawel rudy nikiel
marko gusic
esme rothwell
ali dirik
nicola guglielmi
valerio zaccagnino
petr kuneš
carlos garcia almonacid
aquilino fernandez lopez
arxontia kyr
aubin gastineau
jan smejkal
jana fiorela kubecova
katka godocikova
leo baratier
louis geiswiller
francis mccloskey
mohammad naji
pablo serrano drozdowskyj
radek toman
andrej kacera
sara barriocanal
veronica zaru
zuzana chupacova
jan celeda
leonor coutinho
maria trnovska
jolien maes
gabriela valigova
diede van aert
anna pralat
giulio margheri
rastislav udzan
marta swieboda
dusan chobor
erin durno
leonor coutinho
lin wei
laura carroll
jolien maes
maria trnovska
aidan conway
augustina radziunaite
louis geiswiller
pille koppel
kiki marien
andreja racic
ana kosi
katarina godocikova
jana fiorela kubecova
anna pralat
giulio margheri
gabriela valigova
marta swieboda
catarina cristovinho
jan celeda
natalia szwedowska
karolina streimkyte
marija barovic
maria meszaros
rastislav udzan
estefania lopez tornay
nika zufic
anna timmermans
william gibson
air bell
sergio silva santos
filip knapczyk
marco mazzotta
grzegorz ostrowski
ieva cicenaite
cristian gheorghe
kasia bernatek
hyunggyu kim
chaewan shin
jaehyun kim
javier carrera
magdalena lacka
anna breda
marta cesarska
luis ferreira
martina lipicer
nicole khor
verena smahel
marisa baptista
nejc batistic
spela ursic
michael barrat
aitor casero vicente
meta fortuna
maite van keirsbilck
vesna pungercar
nejc suhadolc
florian frey
neli ouzunova
neza oman
vanja fink
joo yoorung kim
ivana sehic
karla murovec
spela rogel
tinka prekovic
spela kokalj
rok gerbec
josip konstantinovic
mladen bubalo
ursa jazbinsek
lidija dragisic
mojca kocbek
leonardo vimos
show more
ADDRESS
SLOVENIA:
OFIS arhitekti d.o.o.
Tavčarjeva 2
1000 Ljubljana, Slovenia

Tel: +386 1 4260084
Fax: +386 1 4260085

FRANCE:
OFIS S.A.R.L.
4 impasse Mont Luis
75011 Paris, France

Tel: +386 1 4260084
Fax: +386 1 4260085
Email: paris@ofis.si

CONTACTS
Projects: ofis@ofis.si
Press: projekt@ofis.si
*internship: info@ofis.si

*currently only limited internships in Ljubljana are offered. Online portfolio's and CV's in english are preferred.
Copyright © 1998 - 2019
All rights reserved. The copyright for any material published on this website is reserved.
Any duplication or use of objects such as image, diagrams and texts is not permitted without written agreement.